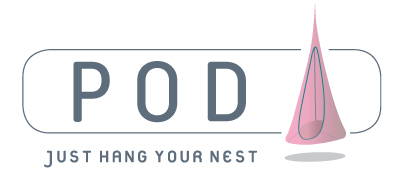 The Cacoon Pod offers a comfortable and relaxing hanging chair for children to curl up, relax and enjoy a quiet place of their own. Made with durable fabric, reinforced edging, a plush cushion, and strengthened with a built-in anodized aluminum ring, this chair offers ample space and structure in Pod form. Great for indoor or outdoor use, and easily store in the included carry bag when not in use or during travel.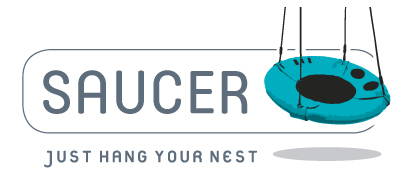 Inspired by a flying saucer, the Cacoon Saucer will have your children playing the role of space explorers. Made to fit up to 2 children at once, constructed from strong and durable materials, this Saucer creates a hang-out space where your kids can safely let their play-time and imagination soar into action.
The Vivere Bebo Cacoon wraps your child in their own world with have the freedom to hang in a bedroom, garden, the beach, or wherever you decide; the Bebo brings fun and relaxation! It is built to hold two children and is available in a variety of bright and vibrant colours.